During the scorching summer months, the last thing you want is hot water flowing from your faucet when you're looking for a refreshing cool drink or a cold shower.
The high temperatures can cause the water in your pipes to heat up, leading to an unpleasant experience. Fortunately, there are several simple and effective ways to prevent hot water from coming into your faucet during summer.
In this blog post, we will explore seven strategies that can help you enjoy cool and refreshing water all summer long.
7 Effective Ways to Prevent Hot Water in Your Faucet During Summer
1. Insulate Exposed Pipes:
One of the primary reasons for hot water in your faucet during summer is heat absorption from the environment. Insulating the exposed pipes is an excellent way to prevent this. Use foam pipe insulation or heat-resistant tape to cover the pipes, especially those exposed to direct sunlight. This insulation will act as a barrier, preventing the heat from reaching the water inside.
2. Shade the External Pipes:
Direct sunlight can significantly raise the temperature of the water in your pipes. To counter this, consider shading the external pipes. You can use shade cloth, an awning, or even plant tall shrubs or trees strategically to provide shade. By blocking the sun's rays, you can help keep the water temperature inside the pipes cooler.
3. Install Heat-Resistant Covers:
In addition to insulating exposed pipes, you can further reduce heat absorption by installing heat-resistant covers on your outdoor faucets. These covers are designed to reflect heat and keep the temperature of the water inside the pipes lower. They are affordable, easy to install, and can make a significant difference in preventing hot water from flowing out.
4. Use Cold-Water Diverter Valves: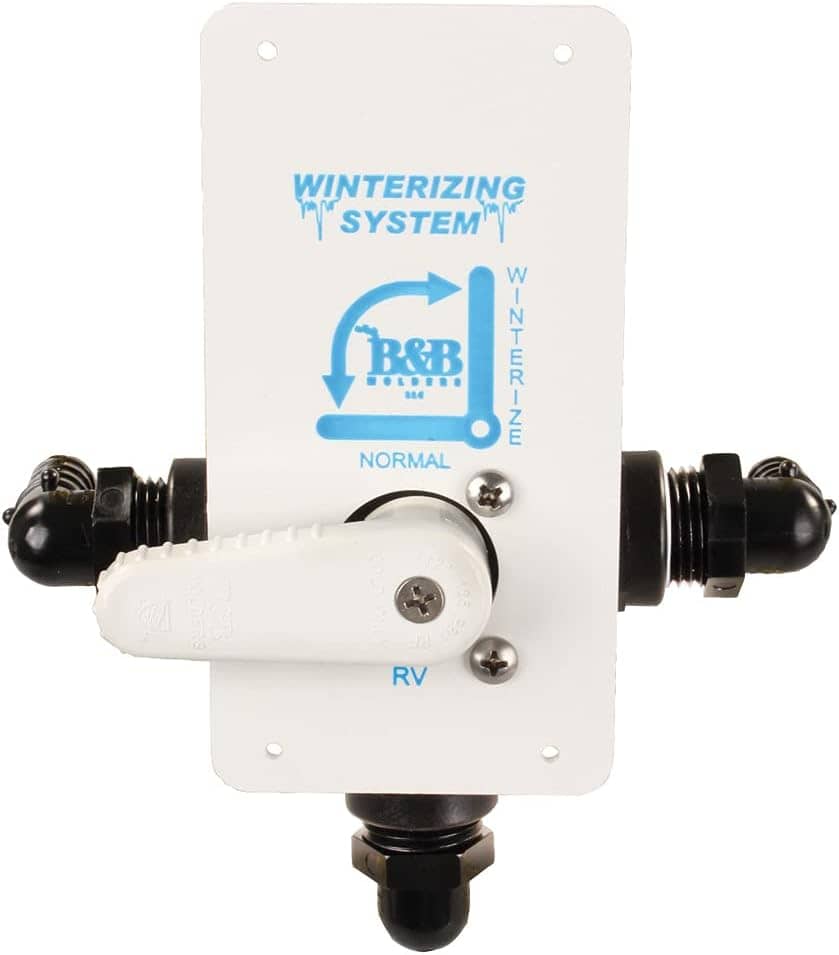 Cold-water diverter valves are a practical solution for preventing hot water from reaching your faucets. These valves work by diverting the initial hot water, which has been sitting in the pipes, back into the water heater. This allows fresh, cool water from the main supply to replace the hot water. By installing cold-water diverter valves, you can minimize the chances of encountering hot water during summer.
5. Flush Hot Water from the Pipes:
To ensure you have cold water running through your pipes, it's essential to flush out any existing hot water that may have accumulated. To do this, turn on all your faucets and let the water run for a few minutes. This will help clear out any residual hot water from the pipes, ensuring a fresh supply of cool water.
6. Schedule Water Usage:
Consider scheduling your water usage to avoid peak heat hours. During the hottest parts of the day, the temperature of the water in your pipes is more likely to rise. By using water during the cooler hours, such as early morning or late evening, you can take advantage of naturally cooler temperatures and reduce the risk of hot water flowing from your faucet.
7. Regularly Maintain Your Water Heater:
Proper maintenance of your water heater is crucial for preventing hot water issues. Ensure that your water heater is set to an appropriate temperature for the season. Lowering the thermostat setting during summer can help reduce the temperature of the water stored in the tank. Additionally, flushing your water heater regularly will help remove any sediment buildup that can affect its efficiency.
Conclusion
Experiencing hot water in your faucet during the summer can be an unpleasant surprise, but with these seven strategies, you can effectively prevent it from happening. By insulating pipes, shading external areas, using heat-resistant covers, installing cold-water diverter valves, flushing hot water, scheduling water usage, and maintaining your water heater, you can enjoy refreshing cool water throughout the hottest months of the year. Stay cool and hydrated all summer long by implementing these simple yet effective preventive measures.
How to prevent faucets from water jamming during winter season?
Preventing faucets from water jamming during the winter season is crucial to avoid frozen pipes, potential bursts, and subsequent water damage. Here are some well-researched methods to help you prevent water jamming in your faucets during the winter:
1. Insulate Exposed Pipes:
Insulating exposed pipes is an effective way to prevent freezing and water jamming. Use foam pipe insulation sleeves or wrapping materials specifically designed for insulating pipes. Pay close attention to pipes in unheated areas such as basements, crawl spaces, and attics. Insulation helps retain heat and protect pipes from extreme cold temperatures.
2. Apply Heat Tape:
Heat tape, also known as heat cable, is an electrical heating element that can be wrapped around pipes to provide heat and prevent freezing. The tape is self-regulating and automatically adjusts its heat output based on the pipe's temperature. Follow the manufacturer's instructions for proper installation and ensure that the tape is in good condition.
3. Seal Cracks and Openings:
Inspect the areas where pipes enter your home and seal any cracks or openings that allow cold air to reach the pipes. Use caulk or expanding foam insulation to seal gaps in walls, floors, and foundations. By preventing cold air infiltration, you reduce the risk of water freezing and jamming in the pipes.
4. Keep Indoor Temperatures Consistent:
Maintain a consistent indoor temperature, even when you're away from home. Set your thermostat to a temperature that will keep the interior warm enough to prevent freezing. This applies to both heated and unheated areas where pipes are located. Even a slight increase in temperature can make a significant difference in preventing water jamming.
5. Drip Faucets:
Allowing faucets to drip slightly can relieve pressure and prevent water from stagnating in the pipes. Even a small trickle of water moving through the pipes helps prevent freezing. Focus on faucets located on exterior walls or in unheated areas. Leaving cabinet doors open to allow warm air to circulate around pipes under sinks is a common practice during cold weather to help prevent the pipes from freezing. When temperatures drop, especially during winter, the pipes in your home, especially those located near exterior walls or in unheated spaces like cabinets, can be susceptible to freezing. Frozen pipes can lead to burst pipes and significant water damage.
By keeping the cabinet doors open, you allow the warm air from your home's heating system to reach the pipes more easily. This can help maintain a higher temperature around the pipes, reducing the risk of freezing.
6. Disconnect and Drain Outdoor Hoses:
Before winter sets in, disconnect and drain any outdoor hoses, faucets, and sprinkler systems. Water trapped in these systems can freeze and expand, potentially causing damage to the connected pipes. Shut off the water supply to outdoor faucets and open the faucets to drain any remaining water.
7. Use Pipe Heating Cables:
In addition to insulating pipes, you can install pipe heating cables specifically designed to keep pipes warm and prevent freezing. These cables wrap around the pipes and provide a constant low-level heat. Follow the manufacturer's instructions for installation and use these cables as an extra precaution in areas prone to freezing.
8. Maintain Proper Attic Insulation:
Ensure your attic has sufficient insulation to prevent heat loss. Adequate insulation helps maintain a warmer environment in the upper areas of your home, reducing the risk of freezing pipes in those spaces. Consider adding insulation to your attic if it is currently insufficient.
9. Shut Off Outdoor Water Supply:
Locate and shut off the outdoor water supply valve, usually found in the basement or crawl space. Turning off the outdoor water supply prevents water from reaching exterior faucets and reduces the chances of water jamming in those pipes.
10. Seek Professional Help:
If you live in an area with extremely cold winters or have experienced frozen pipes in the past, it may be wise to consult a professional plumber. They can assess your plumbing system, provide expert advice, and even install additional measures such as pipe insulation or heat tracing systems to prevent water jamming.
By implementing these preventative measures, you can greatly reduce the risk of water jamming in your faucets during the winter season. It's important to be proactive and take these steps before the cold weather arrives to safeguard your plumbing system and prevent costly repairs due to frozen or burst pipes.
Does hot water coming from faucet due to hot water bad for skin?
Hot water coming from a faucet during summer due to heat absorption in the pipes does not pose any direct harm to the skin. However, using hot water for prolonged periods or at high temperatures can have negative effects on the skin.
Exposing your skin to hot water can strip away its natural oils, leading to dryness and potentially causing irritation. Hot water can also disrupt the skin's moisture barrier, making it more susceptible to damage and dehydration. This can result in dry, itchy skin, and in some cases, it may exacerbate existing skin conditions such as eczema or psoriasis.
To maintain healthy skin, it is generally recommended to use lukewarm or cool water for cleansing and showering, especially during hot weather. Cooler water helps to preserve the skin's natural moisture and keeps it hydrated. After washing, it's important to moisturize the skin properly to lock in moisture and prevent dryness.
If you accidentally encounter hot water from the faucet during summer, it is advisable to avoid using it directly on your skin and instead wait for the water to cool down or adjust the faucet to a cooler temperature. By practicing good skincare habits and being mindful of water temperature, you can help maintain the health and well-being of your skin.